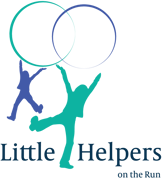 Be Fit
A unique program for kids by kids!
We have designed this program to answer many important questions:
Is physical fitness a modifiable risk factor for mental health issues?
Does it impact behaviour and academic performance?
Be Fit is a unique structured program which aims to improve the physical fitness of our young ones. Engaging in a daily routine from a very young age is very crucial for the physical and mental wellbeing of a child. Our idea of improving health literacy, fitness and mental wellbeing is backed up by research. Researchers have reported a clear link between exercise, academic performance and behavioural issues. There is compelling evidence for the positive association between physical fitness and mental wellbeing. A lack of physical fitness is significantly associated with an increased risk of depression, anxiety or both. Active involvement in fitness activities primes the brain for learning and helps the kids with executive functions like sequencing, memory and prioritising which are crucial for success in school and life.
This program is delivered by our volunteer children who conduct these activities under the supervision of trained and experienced educators and fitness instructors.
As part of this program we also aim to improve health literacy. Our children have written, under our supervision, more than 150 topics to raise awareness about a variety of health-related issues.
This virtual program is clear evidence of our Little Helpers' commitment to making a difference in so many lives by their innovative ideas, passion and dedication. We not only run programs to benefit children and the wider community but also to transform kids into selfless individuals. We have involved children in all stages of development of this program. For further information on this program please contact us at: services@makemeagenius.org.au
© 2021 Little Helpers on the Run
Financial Accountability
We believe in maintaining complete financial transparency with all our donors and to the communities we support.

Little Helpers (ABN: 29611715514) is endorsed for receiving Tax Exemption, GST concession, Income Tax Exemption, a Deductible Gift Recipient and has a valid Charitable Fundraising Authority Number (CFN / 24491).
Address:
Po Box 581, Riverstone NSW 2765 AU, services@littlehelpersontherun.org.au